I love books.
I love reading them, holding them, smelling them, and… keeping track of them. I avidly keep track of the books I read using Goodreads, and this year I was delighted to find out that they have this wonderful feature called "Your Year in Books."
You can see all your books together, and check out your stats to find out how many you read and how you rated them.
Looking through my year in books was how I discovered that, of the 29 books I read this year, I gave only three of them a 5-star rating. So really, I didn't even have to think to figure out which books were my favorites in 2014. It was more of a discovery.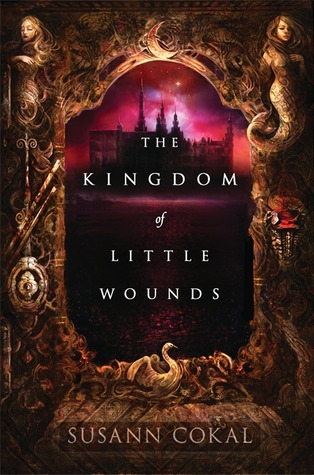 The similarities between these three books are clear. They are all vivid, dark, sometimes creepy historical novels with (no surprise at all given my tastes…) strong female characters.
PUSH NOT THE RIVER by James Conroyd Martin
There's nothing I love more than learning actual history through a novel, and this one fits the bill.
Based on the true eighteenth century diary of Lady Anna Maria Berezowska, a Polish countess who lived through a turbulent time in Polish history, this is a story of loyalty and deceit, patriotism and treason, love and hate. Anna puts herself in the way of destiny, making herself an indispensable part of the fight to save her country.
THE KINGDOM OF LITTLE WOUNDS by Susann Cokal
I don't even know where to start with this book. Let's just say it's magical, mind-boggling, and not for the weak of stomach.
Two young women — a disgraced seamstress and a mute nursemaid — struggle to survive and thrive in a fictional 16th century Scandinavian kingdom, while a mysterious illness plagues the royal family.
THE LINNET BIRD by Linda Holeman
This 19th century tale is vivid, detailed, and captivating. As a child in London, Linny was orphaned and sold into prostitution, but she reinvents herself and marries a horrid but wealthy man in British India.
In the lush setting of India, Linny learns that money isn't the freedom she always thought it would be — and that she may be capable of finding that freedom deep within herself.
~
If you like historical fiction, give one of these a try!
What were your favorite books of 2014?
Happy New Year!
-L