Welcome back for the final installment of What to read this holiday season.
Now, even as someone who celebrates Chanukah and has a late-December birthday that tends to get forgotten (bitter? me? never!) I still enjoy stories that make me feel like I'm in a winter wonderland. They go so well with hot cocoa and a warm, fuzzy blanket!
If you're in the mood for some feel-good holiday stories, read on!
Holiday Cheer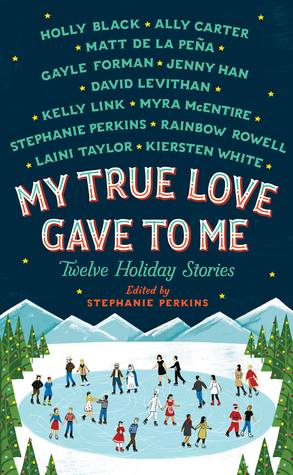 MY TRUE LOVE GAVE TO ME: Twelve Holiday Stories, edited by Stephanie Perkins
Twelve festive and romantic stories by bestselling young adult authors, including Gayle Forman, Rainbow Rowell, and Laini Taylor. The stories are full of the magic of love, friendship, and the holiday season.
LET IT SNOW by John Green, Maureen Johnson, and Lauren Myracle
Three interconnected stories begin with a Christmas Eve snowstorm. Watch the love unfold with an escape from a stranded train, a midnight trek to a Waffle House, and an early-morning shift at Starbucks. If all snowstorms were as romantic and exciting as this one, we'd all say let it snow.
BRIDGET JONES'S DIARY by Helen Fielding
A classic. To me, Bridget Jones's story feels like the holidays. Painfully awkward family get-togethers, occasional bouts of self-loathing, and, of course, romantic things happening in the snow.
~
Happy holidays and happy reading! Tell us, what are your favorite holiday reads?
-L
In case you missed it, check out the rest of this series:
{Family | Escape | Holiday Cheer}